Cartoon Artwork, again, by me, and again, it's unpolished. Partially because I traced this from another drawing I did of this scene.
If there's one thing about the music industry that I can't stand, it's when an artist that performs rock music is only known for their ballads. Personally, if there's an artist that interests me enough, I look for more than just their hit singles and I hunt for cool album tracks and deep cuts, and often times, it's usually these kinda musicians who are only known for their ballads and have some really good rockers or upbeat tracks that don't get enough attention that I tend to focus on. There have been several examples especially in the 80s, like REO Speedwagon, Chicago, Bryan Adams, Richard Marx, and quite possibly the ultimate example, Michael Bolton.
Oh, how the mighty hath fallen...
I seriously don't get what it is with Michael Bolton. The guy has an awesomely husky voice that sounds like Sammy Hagar, with a powerful 4-octave vocal range that is perfect for stuff like Van Halen and other hard rock and heavy metal music. And yet, he's mostly known for singing ballads and R&B covers like "When A Man Loves A Woman" and "(Sitting On) The Dock Of The Bay". I mean, sure, I like some of his ballads, but often times, I don't think his voice truly fits with that kind of music. However, I blame the mass audience for encouraging him to do this kinda music. Yes, the popular audience was most likely demanding "more ballads" and so Bolton had to give into their demands. Either that, or because he actually WANTED to do those, I don't know the whole story. I mean, sure, branching out to R&B covers and ballads is fine, but I really rather not have that be his entire schtick. Seriously, Bolton, WHAT HAPPENED WITH YOU?
What most people familiar to his hits don't realize, though, is that Michael Bolton really could rock, and I personally prefer his much cooler 80s AOR (Album Oriented Rock) material over the kinda schlock he's making nowadays. He started out recording two solo albums in 1975 and 1976 before forming a short-lived obscure heavy metal band in the 70s known as Blackjack.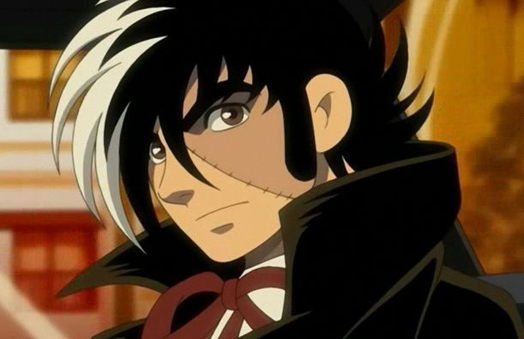 That's the one! The band lasted from 1979-1980 and recorded two albums before splitting up. Also, Bolton's name at the time was Michael BOLOTIN, which he would change to the more familiar version in the 1980s.
In 1983, the newly-renamed Michael BOLTON recorded a self-titled album, his third solo album overall, which was his debut on Columbia Records. This was a great AOR album, and it contains one of my personal favorite Michael Bolton songs, "Fool's Game". Another cool song from the album, "Can't Hold On, Can't Let Go", was later covered by Mr. Big lead singer Eric Martin on his self-titled 1985 solo album. And yes, he had a mullet in the 80s and 90s.
1985's "Everybody's Crazy" was also a great album, but sadly overlooked, as it was a critical and commercial failure at the time. However, it's gone on to be considered one of the best AOR/Melodic Rock albums from the 1980s, and the title track was a minor hit that made an appearance in the 1986 Rodney Dangerfield movie, "Back To School". Heck, a poll in Kerrang! Magazine has cited this as the #2 best AOR album of all time; with Journey's Escape being #1. It's out of print in the U.S. but has been reissued and remastered oversees, and I would love to get my hand on a copy of that version. Other awesome tracks include "Save Our Love" and "Can't Turn It Off".
In 1987, Bolton released "The Hunger", which was his breakthrough album, but also the start of his slow descent into mediocre crap. Its hits were the cover of Otis Redding's "(Sitting On) The Dock Of The Bay" and the ballad "That's What Love Is All About". However, there were also several cool rock tunes that were virtually ignored, like "Hot Love", "Wait On Love", "Gina", and a few others. It earned 2x Multi-Platinum in the U.S.
"Soul Provider", released in 1989, was an even bigger success, turning Bolton into a superstar, earning 6x Multi-Platinum in the U.S., reaching #3 on the U.S. charts, and selling over 12,500,000 million copies worldwide. It featured the title track, a cover of Ray Charles' "Georgia On My Mind", "How Am I Supposed To Live Without You", which he co-wrote for Laura Branigan in 1983 and won a 1990 Best Male Pop Vocal Grammy with his version, and one of his few hard-rocking hits, "How Can We Be Lovers?" It also included a cool song called "You Wouldn't Know Love", which was also performed and recorded by Cher that same year.
The Nineties came, and with it continued Bolton's descent into bland repetitiveness and mediocrity. In 1991, his seventh studio album, "Time, Love & Tenderness", was released, and it went on to sell 8x Multi-Platinum U.S. and became #1 on the U.S. charts. This had hits like a Grammy-winning cover of Percy Sledge's "When A Man Loves A Woman", which has been previously covered by Bette Midler for her movie, "The Rose", "Missing You Now", with saxophonist Kenny G, the title track, and my personal favorite from this album, and one of his last few rock hits, "Steel Bars," which was a songwriting collaboration with, surprising enough, Bob Dylan. You know, one of the most famous and influential singers/songwriters ever? Responsible for such famous songs like "Blowin' In The Wind", "The Times They Are A-Changin'", and "Like A Rolling Stone"? But why would any of you un-appreciators actually care anyways, you with your Justin Bieber, your Slipknot, your Limp Bizkit, your Lady Gaga, your Linkin Park, your- wow, I really sound like an old-timer, don't I? Ah, the curse of being someone who thinks the vast majority of today's popular music is garbage.
This album is also notorious for being part of a lawsuit involving the song "Love Is A Wonderful Thing" and The Isley Brothers, who composed a song with the same name that Bolton's song sounded similar to. The R&B group wound up winning a 5.4 million dollar award in a trial against Bolton. I haven't heard both versions of the song to compare them yet, but I still hate how today's society is willing to sue everyone over one measly little thing, which was something that was poked fun at mercilessly by Weird Al Yankovic, in his song "I'll Sue Ya". It really says something when the stereotype for lawsuits is that everyone nowadays thinks that copyrights and suing someone will solve all the world's problems, which is bullcrap beyond compare.
Ok, I went off topic there. AGAIN. It shows what a screwball I am.

Anyways, as the nineties went on with the 4x Multi-Platinum Timeless: The Classics and the 3x Multi-Platinum The One Thing, Bolton's songs got softer and his image got more and more tainted with wimpiness. However, when he compiled his Greatest Hits compilation from 1985-1995 (sadly not including anything from the "Everybody's Crazy" album), he did record a few originals, one of which, "I Found Someone", was a faint hope that he hadn't forgotten his AOR roots. This song just so happened to be a minor hit that Bolton co-wrote for Laura Branigan in 1985. Two years later, however, Cher did a cover of the song, and it revived her own musical career. So it seemed only reasonable that Michael Bolton did his own take on the song.
However, His last Top 40 single in the US on his own right was the version of "Go The Distance" that he recorded for Disney's "Hercules". The album it was featured on, 1997's "All That Matters," was the last album that made an impact on the US charts with a gold certification, but it was considered a disappointment compared to his other albums at the time. And from there, his image continued to degrade, as his next album My Secret Passion, an album of Opera arias, marked the end of his hit making period.
Seriously, Michael Bolton? SERIOUSLY?!!?
And to this date, he still hasn't gotten the message to try something different, (probably because how narrow-minded and resistant to change a lot of the popular audience is,) as he has continued to make pop ballads and R&B covers that didn't make very much impact compared to his hit making days OR his AOR days. He even went and recorded an album where he covered songs made famous by Frank Sinatra. FRANK. FRICKIN'. SINATRA. Don't get me wrong, I like some of Frankie's music, as long as it's jazzy and has a groove to it, but I think that just demonstrates how creatively bankrupt Ol' Mikey had gotten at that point.
However, he has made something of an impact lately, since he was a guest star on comedic hip-hop group The Lonely Island's song, "Jack Sparrow". His performance consisted of an intentionally off-topic chorus and miscommunication with the group, as he delivers it with incredible gusto that really fits the backbeat of the music. The music video takes the silliness to the next level by having him dressed in costumes of Jack Sparrow from "Pirates Of The Caribbean", Forrest Gump, Erin Brockovich, and even Tony Montana from "Scarface". Because nothing says hardcore like a PO-ed crack-head Cuban drug overlord wielding an M16 Rifle equipped with an under-barrel M203 grenade launcher and shouting "SAY HELLO TO MY LITTLE FRIEND!!!"*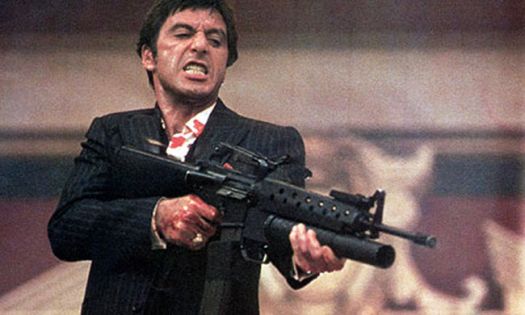 *I haven't actually seen "Scarface" yet, but I have heard about that part, and I really want to see the actual movie at some point in the future.
Even if the entire thing WAS treated as a joke, an incredibly funny joke, I must remind you, it's a shame that most people out there don't know of his pre-hit years, before he got popular from getting pigeonholed into a style of music that didn't really take advantage of his powerful vocals as much as it should. And while I've complained about a lot of his later stuff, I personally love his work from 1983-1995 the most, and even some of his current songs I think are okay, but they're just not as interesting to me compared to the earlier works. Again, I like his hit ballads, but I like his rock stuff much more, and I hope to raise awareness about this underrated part of his career by revealing this info to people outside of the AOR fan community.