One of the things I love doing is promoting special animation projects in the hopes that other people will notice and embrace these projects like I have. I think word of mouth is an important way to spread recognition to something. I'm a huge supporter of creativity in general, and I feel on the ever so vast Internet, there are plenty of talents that deserve more recognition. I've already promoted a few animated movies in progress, so this time, how about a TV series in progress?
I learned about this particular artist and project through Charles Zembillas, the designer of Crash Bandicoot and Spyro The Dragon and founder of Burbank's Animation Academy and AnimationNation.com. I plan to talk about him later, since he's also worth talking about.
Say hello to Simpsons animator Chance Raspberry…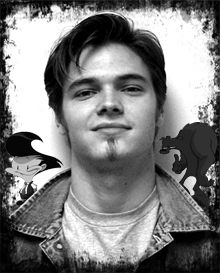 …and his original creation, Little Billy.
I know what some of you are probably thinking, "What? A TV series about a little boy with a common name? What's so special about that?" Well, much like the title character, there's much more to this series that's under the surface.
The big catch about this one? It's largely aimed at Special Ed Kids.
SAY WHAT?
Yep, that's right. Little Billy is the first cartoon for kids (and adults) with Special Education Needs, and I think it's a good cause.
Anyone that knows me is aware that I have Autism/Asberger's Syndrome. It's been a struggle for me growing up, but also a blessing. I've been lucky to have a good family, friends, teachers, and God helping me out with the ups and downs in my life. For the past few years, I've been working with CLE in Austin to learn how to live independently and provide help with work I might have, and my next step is attending NonPareil Institute in Dallas, where I can try my hand at designing video games and other projects.
Chance is similar. He was part of the original generation to have Tourette's Syndrome, but thanks to family, friends, God, and a relentless love for cartoons and drawing, he's learned to overcome his difficulties and managed to get a career as a professional animator. He created this project as a way to share his own story with others and he managed to get it funded through Kickstarter.
So a lot of people are wondering what this series will be about or what it will be like. It's about this innocent four year old boy who has his own neurological condition: UHS or Ultra Hyper Sensitivity, which gives him, as Chance described in one of his Kickstarter videos, "the energy of a thousand hummingbirds". That means he has endless amounts of energy all the time. The series will involve his life in suburbia as "that weird kid" and how his family and friends are affected and blessed by his unique way of life.
The condition is fictitious, but as Chance describes on his FAQ page:
"By making Billy's condition fictitious, I'm increasing the scope and appeal of his character, as well as the reach of the series. People with any condition or special need will be able to watch the show and feel included, without feeling singled out or put on the spot. Furthermore, the ultimate goal of Little Billy is to blur the line between "weird" and "normal" like never before, so people with NO condition will be just as entertained as those who have them. It will be an outlet and reason for families and friends from all walks of life to come together and celebrate what makes them unique. The icing on the cake is that many of the other primary and secondary characters will possess actual, existing neurological conditions. Literally everyone will be represented!"
If that isn't a good reason to do a show where the lead character has his own neurological condition, I don't know what is.
Another reason why I wanted to promote this is because, content wise, this series sounds like it'll be up my alley. Not only because of the Special Ed aspects, which in and of itself should be a big reason to support it, but it will be a big shout out to the 80s and done in the Golden Age style of Animation that Looney Tunes is done in. AWESOOOOOOME!!!
Two Awesome Things...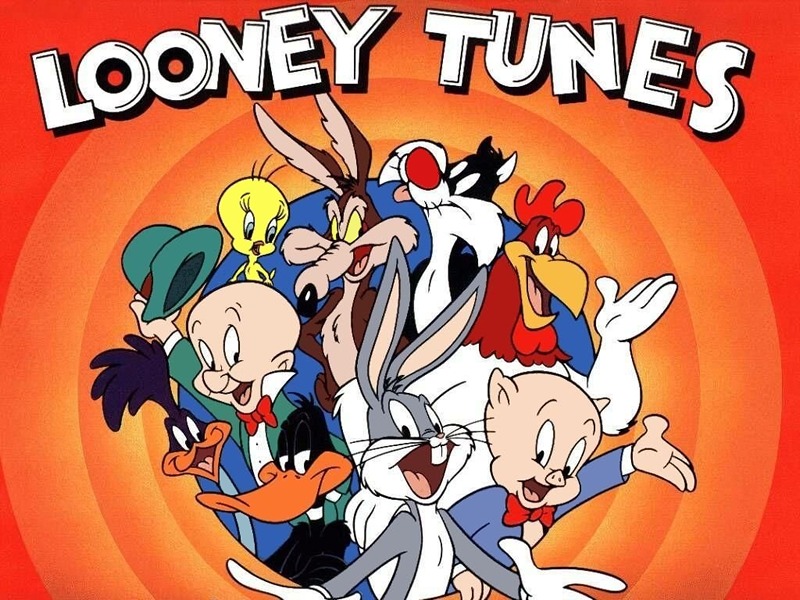 ...That Are Even More Awesome Together!
Those that know me are aware that I love 80s and 90s culture and Golden Age Animation like the Looney Tunes and Tex Avery. The addition of 80s culture and classical animation just sweetens the deal for me and I'm sure a lot of others feel the same way. However, I know there are people that dislike nostalgia-driven stuff. To be perfectly honest, though, I think society needs this stuff more than ever. It's always focusing on the present and progressing so fast and all that and it's quite frankly killing us. I'll go more into why later, but the point is, I love stuff based around nostalgia, mostly because it represents the return to a more simple time, uncomplicated by modern technology and modern trends. I especially love stuff based around the 80s since some of my favorite things are from that era, like movies, music, trends, the works.


Chance also talked about why the show has a "nostalgia factor" in his FAQ:
"A show about Special Needs immediately limits your target audience...but everyone is nostalgic for something at some point. For me, it's the '80s because that's where my childhood magic all began. It's also a great way to involve older generations because so much of the '80s is a throwback to the '50s and '60s (when our parents and grandparents were kids and young adults.) By playing up this angle in a major new way, I'm keeping the subject matter of the show universally appealing (Special Needs or not.)"
Personally, as long as the project as a whole is entertaining, I think utilizing a nostalgia factor is a good thing. And I have a feeling that Chance's project will be very entertaining. He's dedicated to giving this project not only humor, but heart as well. It's something he's clearly passionate about, having worked on it for years. To be exact, he's been working on it since 1999, and now he's revealed it for all to see. I'm glad this has been catching on with people like it has, because I feel it's a great concept.
He also created a rough animatic for the theme song, and trust me when I say it'll be the funniest thing you'll see all week. This energetic opening is a throwback to the openings of cartoons of the 80s, but it also contains a sampling of Chance's demented sense of humor. It kills me every time I watch it. The link also contains his original unreleased Kickstarter pitch.
I wrote to him expressing my interest in the project, and he wrote back with an incredibly nice response, answering any questions I had and thanking me for my willingness to support Little Billy. I plan to write back to him soon. I was waiting to respond back, since I don't want to feel like I'm disturbing him if he's working on it.
He's successfully managed to fund the first full-length episode, with the plans to release it on DVD and Blu-Ray as both education and entertainment material. As of now, he's working on the trailer and promoting Little Billy. However, I still feel he needs the extra help, since he's doing this without major studio backing, and since animation is a labor-intensive process, he might need as much help as he can get to complete this. He still allows donations, so if you want to donate, do so. (And if you want, tell him that I sent you.) If you want to spread the word, spread the word! More people deserve to hear and know about this, because this is a special project that means a lot to Chance, and it can mean a lot to people in general.
If you want to learn more, you can check out this list of helpful sites:
Chance Raspberry's Vimeo:
https://vimeo.com/chanceraspberry
Larry Raspberry, Chance's Rock 'N Roll Dad:
http://www.larryraspberry.com
To close this article, here's an extra little tidbit: Chance Raspberry is also a singer and musician, and one of his Kickstarter rewards is an album he made that combines 80's heavy metal with 90s skatepunk, and one of the songs is the theme to Little Billy. Have a listen to his cover of "Friends", from the '80s B-Movie Cult Classic "Miami Connection":